Let us tell you a secret...
Books create waves
Little Island publishes the best new Irish writing for young readers. Our slogan is "Books create waves". That means we believe in the power of books to make a sea-change in young minds. We believe in books with the power to reach out to the young reader and stir the sea within. And we want to publish books that make a splash!
Ireland and the world
Everyone knows Ireland produces the best literature, right? Well, at Little Island we are proud to represent the best Irish writing for children, teens and young adults. We were founded in 2010 by Ireland's first ever Laureate na nÓg (children's laureate), Siobhán Parkinson. We remain proudly independent and committed to our founding ideals of publishing high-quality writing and illustration for young readers and having an outward-looking, international mindset. Our books have been translated into many languages and published around the world.
Little Island Books is a Designated Activity Company with a voluntary board and a small number of limited shareholders. Little Island is represented in Ireland by Hackett Flynn Publishers' Agency, in the UK by Bounce Sales and Marketing Ltd, and in North America by Consortium Sales and Distribution.
The Arts Council
We wouldn't be here if it wasn't for the constant support of Ireland's Arts Council. We've also received generous support over the years from Culture Ireland and Literature Ireland, among other bodies.
Some of the nice things people have said about our books
Wolfstongue
by Sam Thompson, illustrated by Anna Tromop

"Has all the makings of a modern classic with its exhilarating mix of ancient fable and contemporary issues. … Not since Watership Down have animal dynamics felt so true and the political undertones so live."
Savage Her Reply
by Deirdre Sullivan, illustrated by Karen Vaughan

"Saturated with the power of Sullivan's lyrical prose."
Tangleweed and Brine
by Deirdre Sullivan, illustrated by Karen Vaughan

"With its beautiful pen-and-ink illustrations reminiscent of Aubrey Beardsley's for Oscar Wilde's fairy tales, [Tangleweed and Brine] would make a great gift for a teenager."

The Times Literary Supplement
Wolfstongue
by Sam Thompson, illustrated by Anna Tromop

"As in George Orwell's "Animal Farm," the dynamics of oppression and resistance that play out between animals mirror those between humans."
The Eternal Return of Clara Hart
by Louise Finch

"Exceptional … a careful, thoughtful, compulsively readable examination of toxic masculinity and normalised sexual abuse."
Baby Teeth
by Meg Grehan

"Grehan evocatively conjures Immy's tragic sense of isolation and hard-won self-acceptance."
Big Bad Me
by Aislinn O'Loughlin

"Endearing and action-packed."
The Deepest Breath
by Meg Grehan

"Written with such heart and tenderness ... I felt genuinely distraught to have finished it."

Sarah Webb, The Irish Independent
Matthew Parkinson-Bennett, Publisher
Matthew has worked with Little Island since 2017. When he was a child his mum took him to some poetry readings (Michael Rosen and Benjamin Zephaniah in particular) which made him laugh until it hurt, and ever since then he's loved funny books which can make you gasp for breath. He has two small children and his favourite books to read them are Where the Wild Things Are by Maurice Sendak and Not Now, Bernard by David McKee.
Siobhán Parkinson, Editor
Dr Siobhán Parkinson is a children's writer and was the inaugural Laureate na nÓg. She founded Little Island in 2010 and still helps out on the editorial side. Her most recent book, Evie's Christmas Wishes, was published by Little Island in 2021. Her favourite books from childhood were E. Nesbit's The Story of the Treasure Seekers, Louisa May Alcott's Little Men (much preferred it to Little Women!) and Frances Hodgson Burnett's A Little Princess.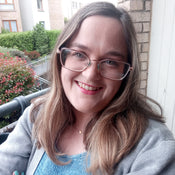 Kate McNamara, Digital and Marketing Manager
Kate joined Little Island in 2020, and has been working in publishing since 2013. One of her favourite things is telling people about books she loves, and she still can't believe she gets to do this as her job. Some of her favourite books (that she hasn't worked on!) are Hush by Jacqueline Woodson, The Henna Wars by Adiba Jaigirdar, and Jaclyn Moriarty's Ashbury/Brookfield series.
Elizabeth Goldrick, Rights Manager and Art Editor
Elizabeth loves Children's Books of all shapes and sizes but especially those with badly behaved characters and bright illustrations (Oh No George! by Chris Haughton). Elizabeth has an M. Phil in Children's Literature from Trinity College (2018) and has had many book based jobs, including as a bookseller, school librarian and as an Intern at The Eric Carle Museum of Picture Book Art in Western Massachusetts, U.S.A. She joined the Little Island team as Publishing Administrator in 2020.
Our Board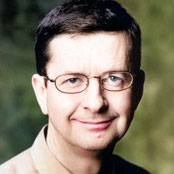 Kevin Stevens
Kevin Stevens is a novelist, mostly for adults, who has also published several titles with Little Island. He is also an editor and manages as he edits a non-fiction list with a small US publishing company.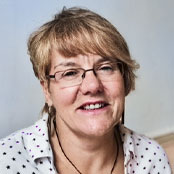 Jane O'Hanlon
Dr Jane O'Hanlon worked as a second-level teacher before becoming education officer with Poetry Ireland, where she works with writers and educators to develop the writers-in-schools programme.
Gary Jermyn
Gary Jermyn is an accountant, a small business owner and a poet. He has always had a keen interest in drama and literature, and is involved with the annual Dalkey Book Festival.
Gerry Jeffers
Dr Gerry Jeffers was deputy principal in a large community college and a lecturer in education at Maynooth (where he still lectures part-time). He was involved in the development of transition year, and writes extensively on education.
Declan Collier
Declan Collier is a former chairman of the Dublin Theatre Festival and an experienced non-executive director who has worked in aviation, rail, energy and infrastructure industries.
Siobhán Parkinson
Dr Siobhán Parkinson is a children's writer and was the inaugural Laureate na nÓg. Her most recent book, Evie's Christmas Wishes, was published by Little Island in 2021.
Our Sales Partners
Conor Hackett, Sales Representative (Ireland)
Conor has worked in the publishing industry since leaving college. He set up the Hackettflynn agency in 1999 specialising in the sales and marketing of children's books for Irish, British and German publishers. He has worked with Little Island since 2011. He has served on the board of Children's Books Ireland continues to work with them on outreach programmes.
Bounce Sales and Marketing
Bounce Sales & Marketing is the leading sales agency for children's books in the UK, representing over 40 independent children's publishers to the trade both in the UK and overseas. From beautiful, award-winning picture books to bestselling YA fiction, colourful early learning board books to fun and insightful reference and non-fiction titles, Bounce has a children's book for every age and every taste, while helping booksellers discover hidden gems and give their customers a bespoke range of titles perfect for their communities.
Consortium
Home to a community of over 125 award-winning independent publishers, Consortium Book Sales & Distribution is a highly regarded, full-service distribution company. They strive to share new ideas—some that may not otherwise be discovered — with the world. Find out more at www.cbsd.com.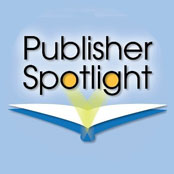 Publishers Spotlight
Founded in 2007, Publisher Spotlight is dedicated to promoting and advocating for diverse and inclusive books for children and teen. They work with publishers from around the world with strong US distribution. Past titles have been honored on the USBBY Outstanding International Books List, The New York Times/New York Public Library Ten Best Illustrated list, The Green Earth Book Award, The Africana Award, and many, many more. Follow @pubspotlight for a window into the world of international publishing.